One-on-one private consultations
Education sessions/public speaking
Aged care – nursing homes
Menu reviews – aged care
Home consultations – for those unable to come to me
SPECIALTY AREAS
Aged Care
Initially I started in aged care simply to provide a dietetic service that was sadly lacking at the time. That was 16 years ago! I have found the complex needs of the ageing individual challenging and rewarding and currently provide services to Hocart Lodge, Bethanie Fields, Bethanie Elanora, Wattle Hill Aged Care, William Carey Court, Ray Village, Tuia Lodge.
Bariatric Surgery
The nutrition requirements after bariatric surgery such as gastric sleeve surgery, mini gastric bypass or roux en Y are very specific? Consultation with an experienced bariatric Dietitian is vital for success. For the last 16 years I have worked with various bariatric surgeons and other health professionals to provide a comprehensive team approach that enhances recovery and results.
Bowel Resection
If you are due to have bowel surgery or have had a bowel resection in the past and your digestive system has not returned to normal, there is no need to endure the symptoms in the belief that it is the way things need to be from now on. What you eat does matter! Diarrhoea, constipation, excessive wind and gas, abdominal pain and bloating can usually be eased with dietary modification. Foods and dietary habits that alleviate gastrointestinal symptoms after surgery are not always immediately clear and a lot of unnecessary suffering may be endured. A dietitian such as myself with profound knowledge and extensive experience will take the guesswork out of the whole experience.
Cardiovascular Disease (heart disease and stroke)
CVD is the biggest killer in the Western world today! Working for the Great Southern Division of General Practice providing educating clients with cardiovascular disease I developed a particular interest in this largely preventable disease! For over 18 years I have provided nutrition education to clients who have been diagnosed with the big contributors to CVD – diabetes, hypertension (high blood pressure) and high cholesterol. With all the conflicting media messages on this disease it is easy to see how people become confused and despondent. Even with the correct education putting new found knowledge into practice is not always easy. Support from someone such as myself can be the difference between tackling CVD head on or feeling helpless to change.
Coeliac Disease
A diagnosis of coeliac disease is upsetting and often comes with symptoms such as nutritional deficiency and gastrointestinal issues. Navigating your way through the maze of products and advertising can be confusing, frustrating and time consuming. As dietitian with over 16 years experience in this area I can point you in the right direction.
Diabetes Type 2
You may have just been diagnosed with type 2 diabetes and be confused about where to start with your dietary changes. Or perhaps you have had diabetes for some time and you would like to find out the latest dietary information. Maybe your blood glucose control has been poor lately and you have decided to do something about it. You may need diabetes explained to you in a simplified manner or just need some recipes to start you off on the right track. When it comes to type 2 diabetes it seems everyone has an 'opinion'. There is also conflicting information from the media and it can be downright confusing. Find out what the science says and how to put in in to practice at South West Nutrition Services.
Diverticular Disease
Have you been diagnosed with Diverticular Disease and/or suffer frequent painful 'flare ups' known as 'diverticulitis'. A google search will inevitably lead to confusion and misinformation rather than a clear understanding of the correct management. Often specific foods are blamed and unnecessarily omitted from the diet. To eat nuts and seeds or not? To eat a diet high in fibre or low in fibre? Is grainy bread off the list? The answer will likely depend on your medical history and results from scans and tests are appreciated at the time of consultation.
Food Allergy or Intolerance
Food allergy and food intolerance symptoms can include flu like symptoms, headaches, tiredness, "fuzzy brain", hives or skin rash, diarrhoea, constipation, abdominal discomfort, nausea and vomiting. Pin pointing the cause of your symptoms without guidance can be confusing and time consuming. There are many 'unfounded' diagnostic procedures and treatments for food allergy and intolerance that can be expensive and invasive. You are far better to obtain an accurate diagnosis and seek professional help to provide systematic guidance and trustworthy dietary advice. It may also prevent you from avoiding foods or food groups that you may believe are affecting you but in fact are not.
Gastrectomy
The resection of your stomach is a life changing experience. Often the valve at the bottom of the stomach is removed causing significant changes to stomach function and associated issues. Unusually fast 'dumping' of stomach contents into the bowel can cause extreme pain, sweating, lethargy and diarrhoea. There are certain foods and food behaviours which will cause or exacerbate these symptoms. I have helped many clients in this situation in the past which improved the quality of their life significantly.
Gastritis
If you have been diagnosed with inflammation of the stomach lining you understand that it can cause significant pain, nausea, loss of appetite and diarrhoea. Symptoms can be managed with the right dietary management.
Hypertension (High Blood Pressure)
Hypertension may sound insignificant however it is paramount in the cause of heart attack and stroke. Hypertension is more-often-than-not caused by reversable diet and lifestyle factors. Too often we are led to believe that it simply 'runs in the family' or 'is just an age thing'. The option of managing hypertension with long term diet and lifestyle modifications is often bypassed by the current medical system. People are often surprised to find out that they can have much more power over controlling this disease than they were initially led to believe. Medications often have nasty side effects and are expensive. Good nutrition also has side effects (good ones) and in many instances can have as good a result as medications. However once again the science must be relied upon rather that 'anecdotes' and 'hearsay'. At SWNS dietary recommendations are made off the back off good quality science rather than the latest 'in thing'.
High Cholesterol
Do you have high cholesterol? Maybe it runs in the family? This does not mean you are powerless to control it without medications that have nasty side effects. Science has clearly shown that blood cholesterol levels can be significantly altered with dietary modifications. At SWNS I can show you how to do this in a practical manner that suits your lifestyle.
Inflammatory Bowel Disease
If you have Ulcerative colitis or Crohn's disease you will be only to aware of how debilitation it can be. The science around dietary management of IBD is always evolving so it is important that you see a Dietitian such as myself who is skilled in this area. In conjunction with medical therapy adequate nutrition therapy will likely reduce your incidence of and manage 'flare ups'.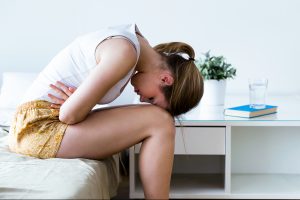 Irritable Bowel Syndrome
Do you suffer from constipation, diarrhoea, excessive wind and gas or abdominal pain and/or abdominal bloating? Have you been diagnosed or think you may have irritable bowel syndrome? Individuals suffering these symptoms are often confused about what foods are causing them. The dietary management if IBS has changed significantly with the Monash University low FODMAP diet. I have extensive experience in this area and have helped literally hundreds of people with their knowledge of this disorder and successfully manage symptoms. Furthermore, in 2019 I completed over 40 hours professional development with Monash University to remain up-to-date with the latest research and knowledge.
Malnutrition
Undesirable weight loss and malnutrition can occur in children (often called 'Failure to thrive'), the elderly, the chronically ill, individuals who have a disability, those who suffer food allergy or intolerance, people who have difficulty swallowing (dysphagia) and those who live alone and simply can't be bothered to cook for one!
Nourishing diet and drink information and recipes can be of great benefit in this situation and are often overlooked and underestimated. Many years of working with the elderly and people with a disability has given me the experience to tailor nutrition advice to each individual and provide practical skills to implement this advice at a 'grass roots' level.
Nutritional Deficiency
If you are at risk of or have been diagnosed with nutritional deficiency then quality nutritional advice is paramount. Reliance on a supplement is expensive, often has nasty side-effects and does not get to the cause of the problem. Most deficiencies can be prevented or treated with dietary modifications if you know how!
Pancreatitis
This is an extremely painful condition which can be eased or exacerbated by the fods and fluids you consume. If you have acute or chronic panceatitis a visit to SWNS will save you a lot of unnecessary pain and suffering.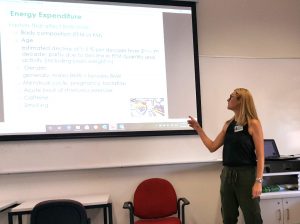 Sports Nutrition
Whether you are a recreational athlete or professional, learning how to eat and drink effectively during training and competition will maximize your sporting performance and improve your recovery. Top athletes all over the world realize how important correctly fueling their bodies is to their performance. As an athlete who currently competes in trail running events, ultra-marathons and triathlons I have hands on experience. Combine this with my experience with gastrointestinal discomfort and symptoms and I am able to be of particular help to athletes who find themselves looking for a loo mid-race. Furthermore, science in this area is changing and there is a lot of unfounded 'claims' made by supplement companies leading to confusion about what has been proven to work and what is marketing hype.
I currently tutor students at ECU Bunbury in the NUT3215 Exercise Science course which requires staying on top of the research about the role nutrition plays in maintaining optimal sporting performance.
Vegetarian/Vegan
Many people are opting to eliminate meat, dairy and eggs from their diet. However, removing these foods from your plate without replacing the nutrients they supply or simply eating processed alternatives is a common mistake that can lead to long term nutritional deficiency and associated symptoms. Science indicates that following a whole food plant-based diet can have a profound positive influence on chronic illness and wellbeing if it is followed correctly. However, it can be a daunting process and many people struggle with recipe ideas after years of traditional cooking with meat, eggs and dairy. I can provide practical advice and yummy recipes which will make the transition far easier and even fun!
Weight Loss
Are you tired of weight loss diets that simply don't work? The statistics show that the large majority of 'dieters' will lose weight only to gain it back again, and it usually finds friends!
Would you prefer to change your lifestyle and keep the weight off for good but don't know where to start. You will also need motivation and support as weight loss is not easy. I can provide you with a well-balanced, effective weight loss plan and tips that you can manage for life rather than yo-yo dieting.